Digital Detox Diaries: Around The Campfire
Pelumi Nubi is a London-based travel blogger and co-founder of Black Explorer Magazine, amplifying the Black narrative in travel.
Pelumi Nubi
is a London-based travel blogger and co-founder of
Black Explorer Magazine
, a print publication on a mission to amplify the Black narrative in travel. In August this year, Pelumi booked a stay in our
Olive
cabin, East Sussex, at a crossroads in her career. Here, she shares how three days with no distractions helped her to answer some of life's big questions.
About your digital detox
Unplugged: Why did you book a digital detox?
Pelumi: When I heard about the cabins, it wasn't just a "yes" – it was a "hell yes". I had been studying for a Ph.D. for four years at this point. It wasn't what I wanted to be doing but I didn't have the time or space to come to a decision. In society, we are inclined to continue with something just because we have put so much time into it. But what I really needed was the clarity of mind to say, "What do I want for myself? What do I care about most? What work brings me joy?" At the end of the three days, I decided to call it quits on my studies. It was a big decision after investing so much of my life into it. But a month later, I became the co-founder of Black Explorer magazine, a publication that is amplifying the black narrative in travel. It sparks joy for me all day, every day.
How did you feel having three days with no distractions?
It was like a breath of fresh air. I was going through a lot at the time. Everything was so intense and aggravated because I had to work, show up online, be there for my family, and pick up calls while feeling like, "I'm not okay, I need a break." So to exhale and just look after myself was a way to show Self Love. To say to myself, "I know you're not okay right now, Pelumi, and I care enough for you to take this time away." Usually, we buy things to show love for ourselves. But time is worth so much more. To take time away and say, "I want to declutter your mind and hear you out in such a loud place." It's like taking yourself away from the noise and saying, "I'm listening to you."
How would you describe your first impressions of the cabin?
It just felt just like home. For such a small space, it was so well equipped, you had everything you needed; instructions for what to do, a little sign showing you where to park, how to get to the cabin. It was so well thought out as if someone had broken down all the steps. There was lots of reassurance before the stay and personalised touches to put your mind at ease. It's remote, but it's only an hour from London so it's not too crazy. And 90% of the time I was on that bed.
How did you sleep when you were at your Unplugged cabin?
The beds are comfy as hell! I had so many naps throughout the day and slept so well. I think it's the solitude, the quiet – there was no road traffic or pollution. It's just you, by yourself. Nothing is keeping you active. At home, when I'm working, I probably sleep only six or seven hours. I might feel sleepy but would usually scroll on social media instead of having a nap.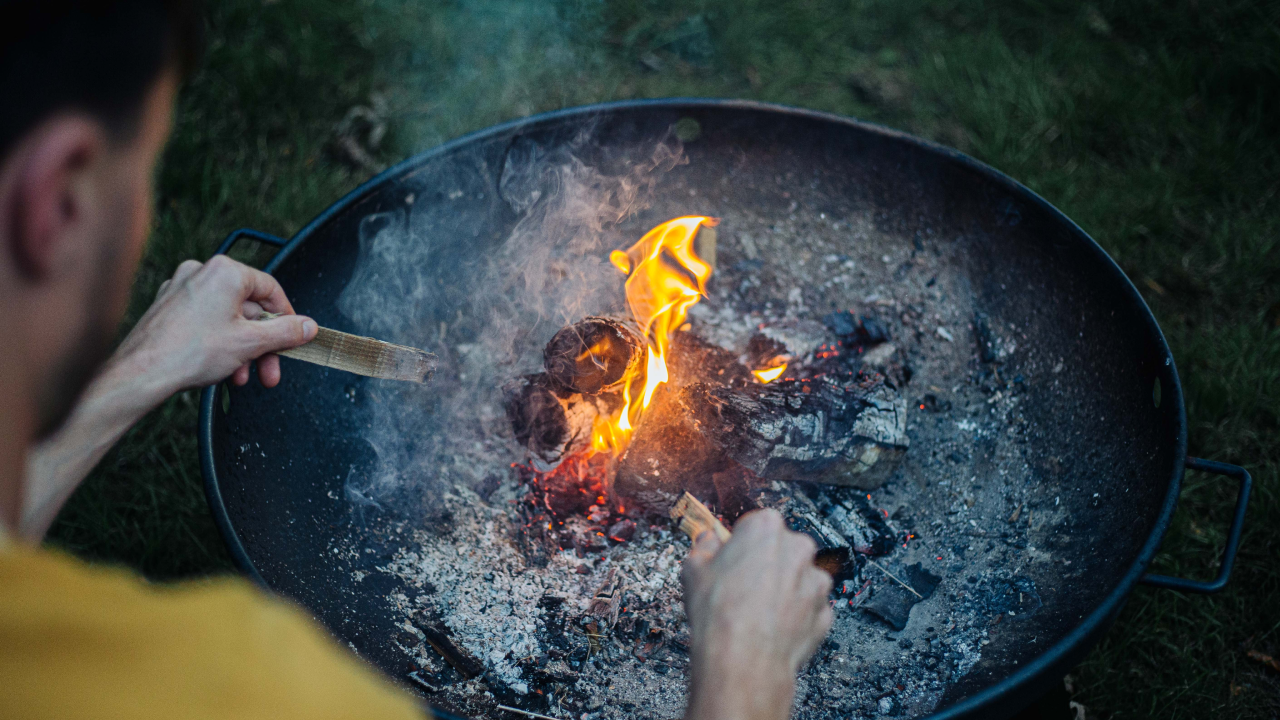 What did you get up to during your stay?
I did a lot of journaling, a lot of writing, a lot of crying because it was an emotional time in my life, a lot of planning for my five-year goals, and where I see myself. There was a lot of visualising, making decisions, and action points of things I needed to do. It was a personal retreat to strategise my mind and I left with a game plan. I went for little walks to see the horses that were near the cabin. I had so many ideas – business ideas, and things I want to do with my life. 
What you've learnt from your media detox
How did the digital detox change your experience of spending time outdoors?
I usually experience the outdoors through the screen. One night by the campfire, I wanted to take a picture of it. But I didn't have a phone, so I just looked at it instead. There were awkward moments – I don't want it to sound all rosy! There were times I thought to myself, "What do I do now?" But it allowed me to slow down, be present and connect with the outer world, without needing to document everything.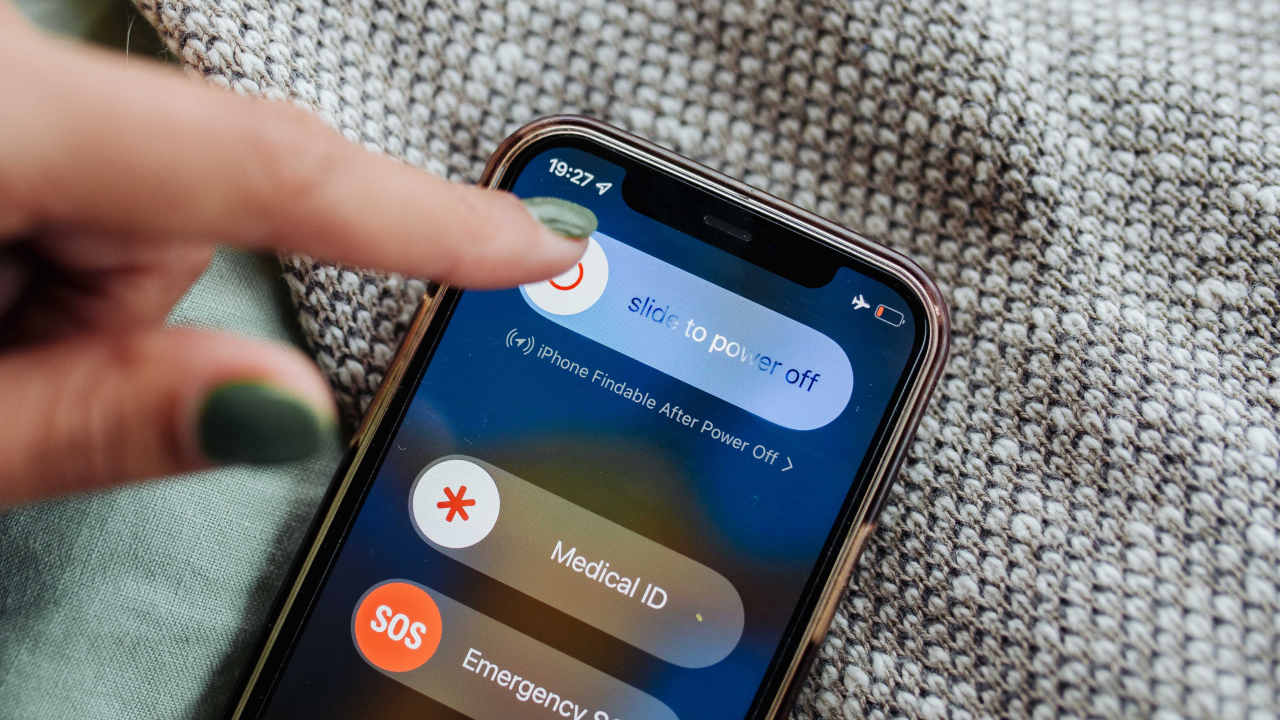 Did anything surprise you about being without your phone?
The number of times I went to pick up my phone! Because of the pandemic, my usage was sometimes up to 15 hours a day. I have drastically reduced that now to something like two hours a day, which is quite good. 
What comes to mind when you think of the word 'Unplugged'?
Unplugged to me means isolation away from the crowd and not constantly being wired in. Just really disconnecting and physically unplugging yourself like a phone from electricity. In your own home or your own space without the constant interference of notifications or other people. 
Do you have any digital habits you want to unlearn now that you've had this experience?
I used to wake up and pick up my phone straight away because it was connected to the alarm. But then I would check social media and before you know it, an hour had gone by. I'm trying to own my time and create before consuming other people's content. I'm always trying to be in the moment with friends and not capture everything. We always want to capture moments so we can revisit them. But I think we should be more selfish than that. Like, you know what, it's is a lovely sunset, and I'm going to enjoy it and not have to share it with 9,000 people.
Has anything else changed for you, and do you have any habits you would like to maintain?
In this fast-paced world, we're always focusing on productivity. But if you're not okay because you're so overwhelmed with so many things, you serve in such a smaller capacity. We know we can't pour from an empty glass, but at the same time, we believe the moment we step away from our businesses that everything will disappear. But life goes on. Giving myself permission to unplug is something I want to be able to do without feeling bad about it. I would like to make these stays a quarterly tradition because I've seen the benefits. I am recommending it to so many other people. I never stop talking about it. 
---