Digital Detox Diaries: WOLO Foundation Co-Founder Justin Wright's story
WOLO Foundation co-founder Justin Wright shares why getting out in nature can help families to navigate their way through cancer.
Charity co-founder, Justin Wright, lived in the fast lane as a graphic designer, commuting every day, endlessly answering emails, and working long hours. Until 2018, when his wife, Fler, was diagnosed with breast cancer and had a double mastectomy eight days later. With no support network to turn to, Justin and Fler created their own. They set up the
WOLO Foundation
, a charity to help the whole family navigate their way through cancer. Here, Justin explains why getting out in nature helped the family to heal.
Everything to this point in life had been all right. This would be all right, too, I told myself as the oncologist pulled me aside. "The next year is going to be really tough. You will have to make some changes," he said while my wife, Fler, was in the other room. She had been diagnosed with breast cancer. Eight days later, she was in hospital having a life-saving mastectomy.
Our twins, Jay and Ava, were nine years old, and our daughter, Bella, was five. They were so young but old enough to understand and ask, "Is mummy going to die?" How can you answer a question like that? I would say, "All we can do is take one day at a time. Have dinner tonight and be grateful for that. I will make your packed lunches, take you to school, and be there at the end of the day to pick you up again." I had to reassure them I would be there.
"Everything life threw at us, we got through it together"
Fler and I have been together since we were 17 years old. We lost her parents at a young age, so we grew up quickly. We got married and had our twins through IVF. Four years later, Fler fell pregnant again, and our youngest daughter, Bella, came three and a half months early, weighing just 1pound 11ounces. She was in hospital for six months before coming home.
Everything that life threw at us, we got through together. When Bella was born, I learned that no matter how many times I went into the hospital and looked into the incubator, I couldn't change anything. But when Fler was in hospital, I didn't have the tools to deal with it because she wasn't at home.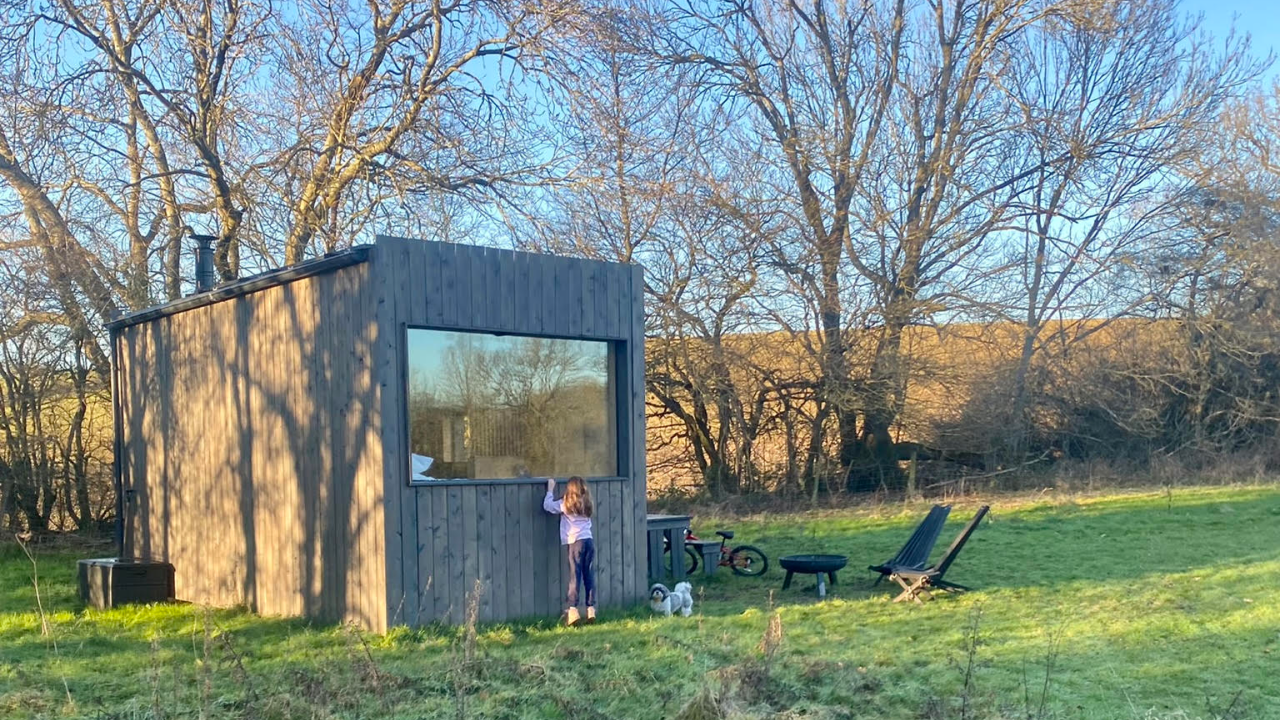 The reality of a family living through cancer
Overnight my priorities changed and I had a different perspective on life. The fear of the unknown led me to search for answers online. I couldn't accept what I was reading as most of the information was so negative. I knew I couldn't do anything to change the diagnosis, but I couldn't accept the life expectancy that came with it.
I decided to write in my diary every day she was in hospital and I signed off each entry with the hashtag #WeOnlyLiveOnce. The process helped me to get offline and out of my head. When Fler came home, she shared one of my entries on Facebook and within hours, it had thousands of likes and hundreds of comments. It wasn't a cry for help, it was the reality of a family living through cancer.
Making life better for people
Perhaps I wasn't the only person who felt alone? We wanted to create a network that supported the whole family. In 2020, we set up the
WOLO Foundation
- (We Only Live Once), taken from the hashtag in my diary entries. We now create bespoke support packages for families going through cancer. Our fundraising efforts reflect our ethos, which is about living life to the full and spending time outdoors – I've done two skydives, a wing walk, and a 100km ultra-marathon.
Families don't know what they need when they come to us. So everything we do starts with a conversation or a walk out in nature to find out how we can help. We get people outdoors, we take the kids to the zoo, we pay for driving lessons, fix showers, and weed gardens. We offer food vouchers to encourage a healthy lifestyle, we put up shelves and fix the heating. We're all about making life better for people. We now support over 60 families and over 100 children.
Spending time in nature
A big part of every package is spending time out in nature. I've always loved the outdoors and I believe it's the best medicine when you have big responsibilities in work and life. Finding the time to switch off can be hard because you're living in fight or flight mode. You forget about stillness. You forget what it is to do nothing and how to be bored again – it's great to be bored. It's ok to get back to people tomorrow.
We have partnered with
Unplugged
to gift a stay to four families a year. To help them switch off, slow down and simplify their life, even just for a few days. It can make a difference. I thought my daughters would go mad with no WiFi. But at the end, they said, "We loved it. We spent so much lovely time together." Ava is more aware of herself now. She knows she has to get out of her bedroom, get out of the house, and invest in herself because she can see me investing in myself. I need to have a space to stop because life is all-consuming sometimes. Unplugged is that space for me.
Fler has now finished her treatment and is living for every moment, passionately helping others and increasing awareness of cancer. We never know how long we have left in this world, so we might as well live it. I want to spend more time off my phone and in nature, to get up early to watch the sunrise and stay outside until the sunsets, to not dwell on the past or worry about the future. Because the only time we have is now.
---
Unplugged has donated four stays every year to families in the WOLO Foundation to help families like Justin's navigate their way through cancer. To find out more about WOLO, please visit: https://wolofoundation.org/